Our Role
Branding
Graphic Design
Interior Design
Product Design
Acrylic Fabrication
What We Did
Creation of a cohesive look for marketing materials and boutique environment.
Upscale elegant environment with organic elements.
Maximize the utilization of space.
Deliverables
Logo
Marketing Materials
Custom Botanical Prints & Framing
Interior Design
Custom Acrylic Polish Display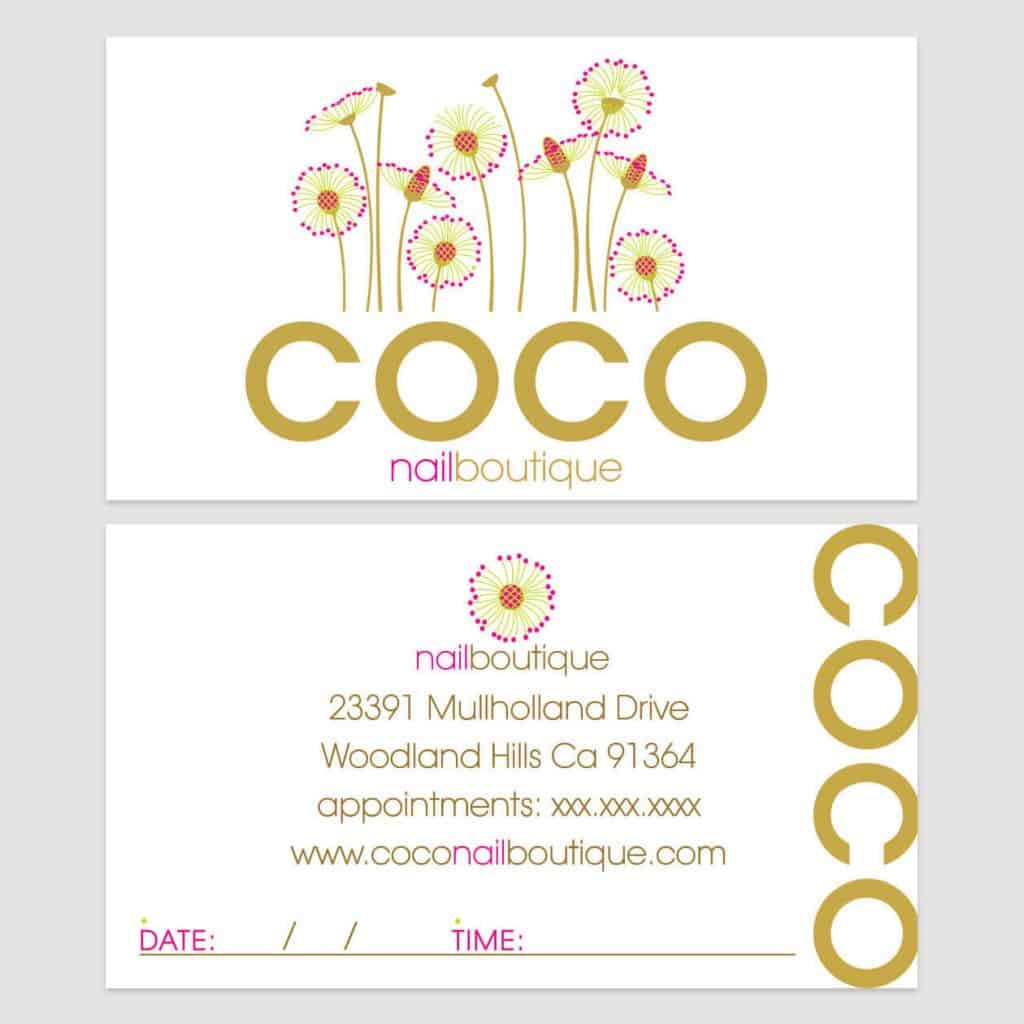 Tasked to transform a tiny strip mall store into a luxury environment I used a focal wall with dramatic effect. Beautifully crafted wainscoting, distinctive wall treatment, delicate lighting and a triptych of custom-framed botanical prints, combine to draw the eye away from the bowling alley dimensions. The shop's galley layout metamorphosed into an elegant space where customers are invited to relax and be pampered.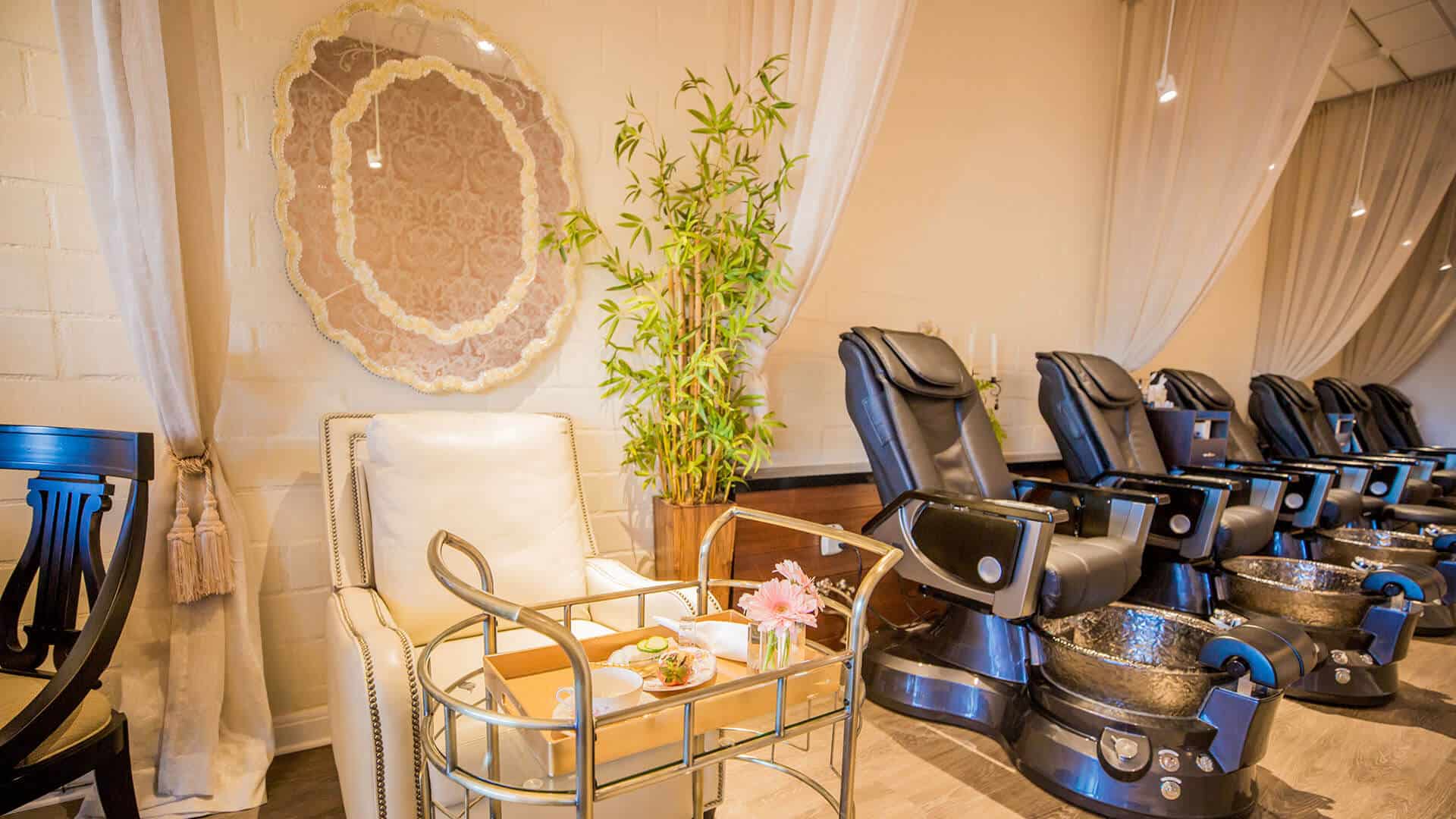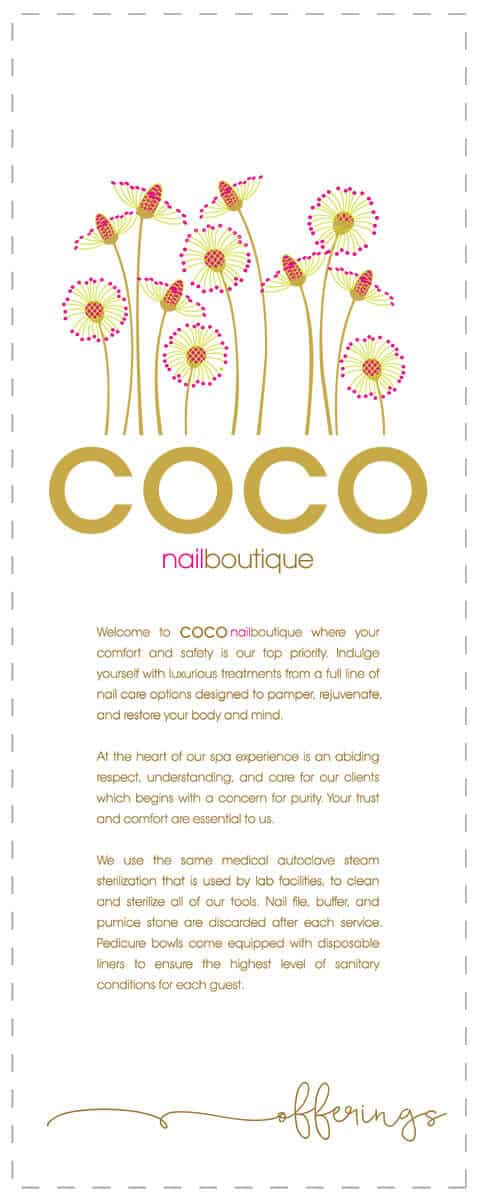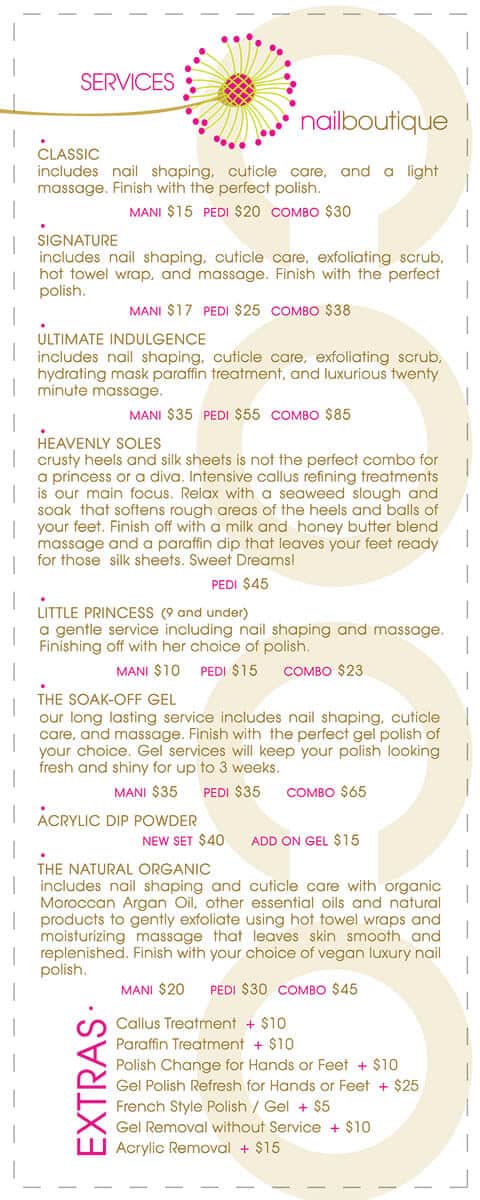 "Good design attracts good customers."
Marcia, DIG53